Yo! Good morning! What's the most important thing to start a good day? BREAKFAST of course!
I recently spotted that McDonald's has a new item in their breakfast menu so I decided to try it out.
To my amazement, it tastes really good!!!
*mouth watering*
Please forgive me if the photo I took looked a bit gross k? But the taste is really nice, you'll gonna change whatever you order previously to Chicken Nuggets in the future. Before I discover this, my favorite is Egg McMuffin! It costs only RM 4.50 in Weekday Breakfast Special menu (without hash brown) and RM 7.95 (normal set with hash brown).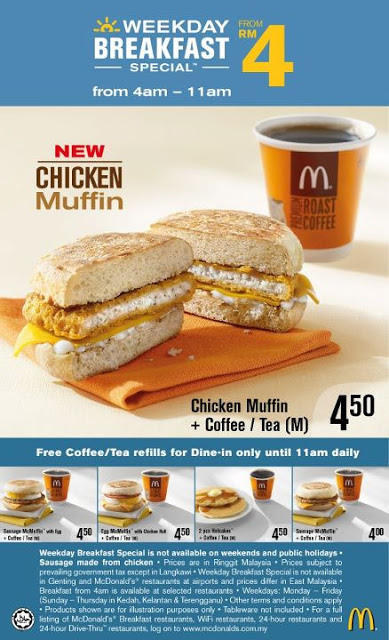 Chicken Muffin (RM 4.50)
Egg McMuffin (RM 4.50)
ENJOY!!!