Ever since I was small, I wanted to have long long hair cos it represents femininity.
But… my grandma doesn't allow 🙁
She said long hair is hard to maintain, waste water, I'll get lice on my hair, blah blah blah…
So during Form 3, I decided to rebel and finally I get to keep long hair for the first time!
Since then, I've never had short hair anymore despite the current short hair trend (don't believe me? look around!)
If you'd ask me what will I do if I had Rapunzel's hair, I'd say I will donate my magical hair to those who have balding problem. No, I'm not making a wig for them (they can get wigs anywhere). My MAGICAL hair is like a seed planted on their head. It will grow naturally and color of the hair grown is depending on their own genes. Isn't this a dream come true? And this is what fairy tale is all about! It gives you hope and happiness =)
Wanna see my long long hair? Here they are!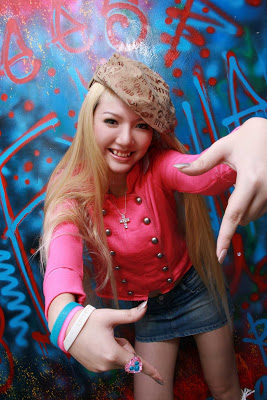 Cool right? :p
Oh btw, Disney's Rapunzel: A Tangled Tale will be out on 25th November 2010!
Check out the trailer here: